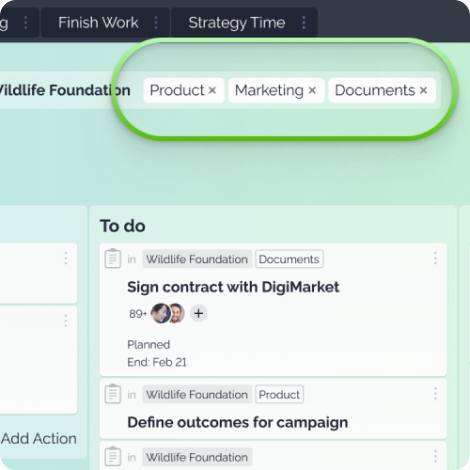 Dynamic Kanban
Turn on or off "virtual boards" to see your whole life or just what's important in the moment – without ever leaving the board!
Current outcomes
Your "why" in plain view. Set meaningful outcomes and never lose sight of why you're doing what you're doing.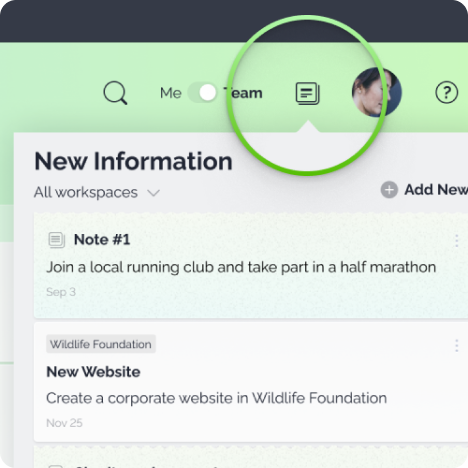 Changes
Universal in-tray for everything new. Capture and organize your own thoughts or those from others before taking action on them.
Ready to start?
Make your life better with our help right now!
Single- and multi-player modes
View your own work in isolation or in the context of others.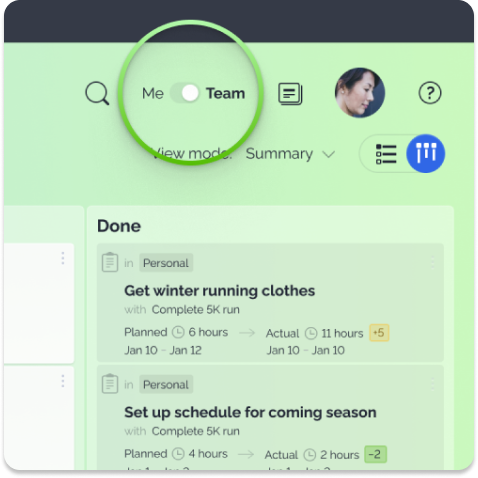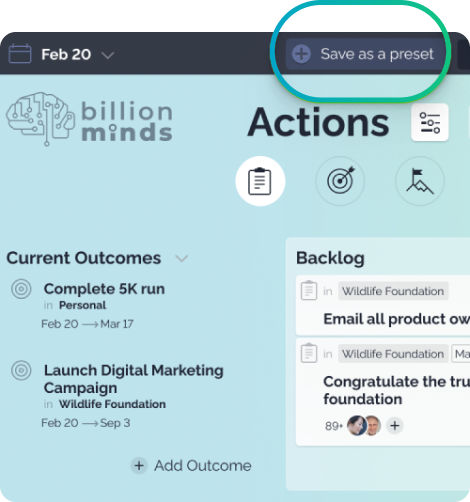 Customizable presets
One-click context switching. Shift from mom to manager with a single click.
Your personal time machine
Look forward, look back. Change the date to see what you accomplished yesterday or what you will do next week.