At the core of our program is dedicated personal effectiveness software*, to take the pain out of being more personally effective.
*Specialized software launches in the summer of 2021, and will be made available for free to all program participants.
Reduce unimportant activities, boost productivity and eliminate chaos from your life.
Turn off the noise and capture ingenuity when it strikes without disrupting your flow.
Visualize the workflow of your life and switch context effortlessly.
IMPROVE YOUR EFFECTIVENESS
System learns your habits and nudges you towards behaviors that increase your overall effectiveness.
Turn on or off "virtual boards" to see your whole life or just what's important in the moment - without ever leaving the board!
Your "why" in plain view. Set meaningful outcomes and never lose sight of why you're doing what you're doing.
Universal in-tray for everything new. Capture and organize your own thoughts or those from others before taking action on them.
Single- and multi-player modes
View your own work in isolation or in the context of others.
One-click context switching. Shift from mom to manager with a single click.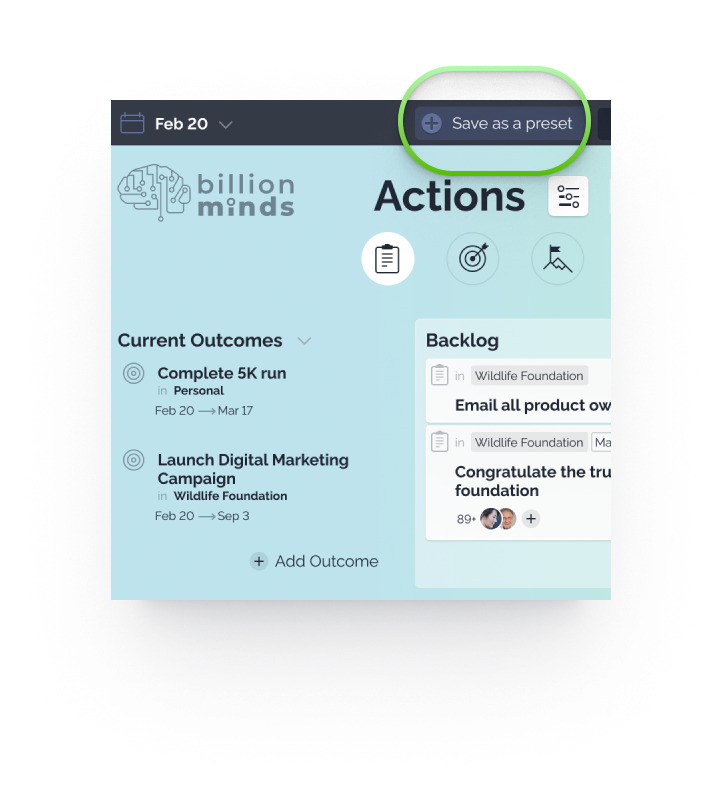 Your personal time machine
Look forward, look back. Change the date to see what you accomplished yesterday or what you will do next week.